Our founder Peta Howlett was featured for an interview in Ciao Magazine issue number 238 on July 18 2014. See below for full interview: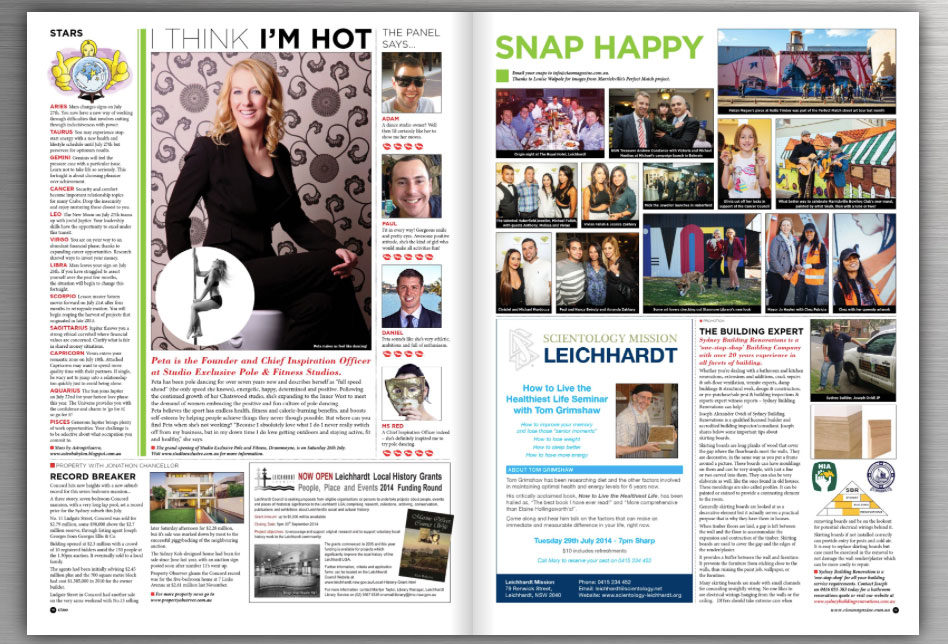 Full interview:
What's your occupation title? And how long have you been in the pole dancing industry?
Founder & Chief Inspiration Officer (I look after all things inspirational – the important stuff) at Studio Exclusive Pole & Fitness Studios. I have been pole dancing for over 7 years.
How would you describe yourself in one sentence?
Full speed ahead (the only speed I know), energetic, happy, determined and positive.
Why have you decided to expand your business into the inner west?
Following the continued growth of our Chatswood studio, we needed to expand to meet the demand of women embracing our positive and fun culture.
What do you think are the benefits of doing pole dancing?
The fitness, health and calorie burning benefits you get from a FUN workout. The boost in confidence and self-esteem from achieving things you never thought possible. And the support you get from a sensational community of like-minded women.
What do you like to do when you're not in the studio/in your spare time?
Because I absolutely love what I do I never really switch off from my business. But in my down time I do love getting outdoors and staying active, fit and healthy.